Celebration of Life Service
Obituary of Rosa Lee Guy Hull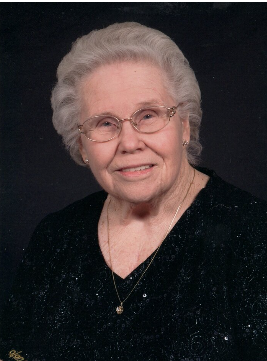 Rosa Lee Guy Hull passed away peacefully in LaBelle, Florida on October 12, 2023. She was preceded in death by her parents, Benjamin and Lula Guy, and her husband, Ray C. Hull, Sr. 
She is survived by her sisters, Lucy Heflin Welch and Martha Sullivan. She was proceeded in death by her siblings Evelyn Langford (Mitchell), Viola Williams (Bill), Ben Art Guy (June), Connie Baker (Virgil), Billy Guy, Tommy Guy (Willa), and Mary Cussins.
Her surviving children are Ray C. Hull, Jr. (Candace – deceased), Laura Hull Brightman (George), Glenda Hull Willis (Jack), Gary Ben Hull, Sr. (Donna), and Rosa Hull Hutcheson (Chuck).
Grandchildren included Heather Hull Burmeister (Jim), Clint Hull, George C. Brightman, Matthew Brightman (Natalie), Christopher Brightman, Amanda Nelson (Danny), Buddy Walker, Cari Jo Hull Stockwell (Earl), Emily Hull Cafarchio (Jim), Gary Ben Hull, Jr. (Jenny), Ellie Dudley (Chris), and Mark Hutcheson.
Great-grandchildren include Natalie Burmeister, Andrew Burmeister, Elaine Brightman, WIlliam Brightman, Lily Brightman, Sara Brightman, Logan Stockwell, Jenna Stockwell, Ty Holt, Liam Stockwell, Sarah Cafarchio, and Anna Cafarchio.
She is also survived by many well-loved nieces and nephews.
Rosa Lee was born on March 24, 1931. She graduated from the LaBelle School, married her sweetheart, and had five beautiful children. After her husband's passing in 1964, she and her children continued to run their large cattle ranch in Devil's Garden, FL. With her children grown and on their own, it was time for a change. In 1986, Rosa Lee moved back to LaBelle. Here, she and her son Gary opened a family business called Video Tech. During their nearly 15 years of business, Rosa Lee met many amazing people with whom she made lifelong friendships. In 1999, she retired, and spent her time with family and friends, cooking big southern meals, developing a love for ceramics, and attending her beloved church. In 2011, Rosa Lee was recognized as an Honorary Director by the Florida Cattlemen's Association for her faithful service to the cattle industry of Hendry County.
Rosa Lee will be remembered as a loving wife, sister, mother, grandmother, great-grandmother, and friend who will be dearly missed by those who knew and loved her. She was one of the kindest souls who would do whatever she could to help anyone in need, and her spirit will continue to live on in the hearts of everyone she touched.
A Celebration of Life will be held on Thursday, October 19, 2023 at 10:30 a.m. at the First Baptist Church of LaBelle. In lieu of flowers, donations can be made to the First Baptist Church (Building Fund).