Operation Christmas Child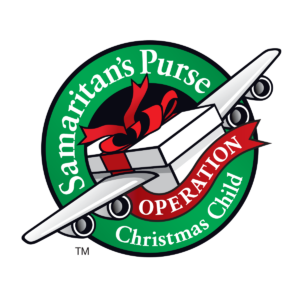 It's that time of year again! Are you ready to make a difference in a child's life? Scripture says:
"Let the children come to Me; do not hinder them, for to such belongs the kingdom
of God" (Mark 10:14, ESV).
"Make disciples of all the nations" (Matt. 28:19).
"And this gospel of the kingdom will be preached in all the world as a witness to all
the nations, and then the end will come" (Matt. 24:14).
"After these things I looked, and behold, a great multitude which no one could
number, of all nations, tribes, peoples, and tongues, standing before the throne and
before the Lamb, clothed with white robes, with palm branches in their hands, and
crying out with a loud voice, saying, 'Salvation belongs to our God who sits on the
throne, and to the Lamb'" (Rev. 7:9-10)
With that in mind, we will kick off the 2024 season with a PACKING PARTY on November 4th. If you plan to help out, please sign up here: [Register Online]
We will be collecting boxes all month and November 13–20, 2023, is our official collection week for the whole community. Please have all of your boxes in by November 20th!
If you would like to help with this year's collection, please contact Ron Kostoff (gobblersnightmare@gmail.com).